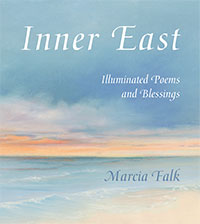 Inner East
Illuminated Poems and Blessings
Paperback, 106 pages, 48 color plates, 8.5" x 9.5"
Limited Edition
Find out how to order your copy
Download a high resolution cover image
From the author of the celebrated The Book of Blessings and The Days Between, a collection of poems and blessings accompanied by her original artwork.
"Marcia Falk's poems have the lucidity of etchings and the intensity of genstones... It's always a thrill when (as rarely happens) the scholar's mind and the poet's soul come together."
—Adrienne Rich, recipient of the National Book Award for Poetry
"Inner East is a symbiosis of word and image in which neitehr is subservient to the other. Falk's beautiful visual images are poems in paint that do not merely illustrate her written words but illuminate them."
—Mark Podwal, artist, recipient of the Foundation for Jewish Culture Achievement Award
View sample pages from Inner East (click on an image to enlarge):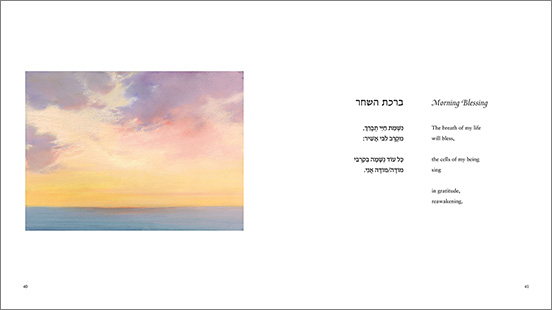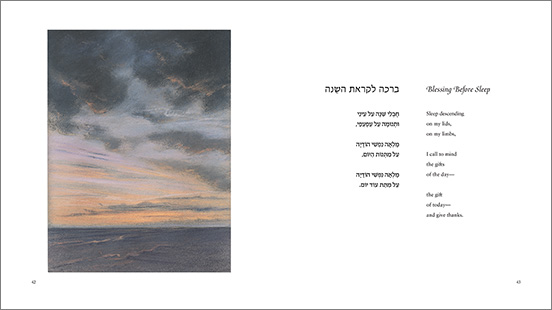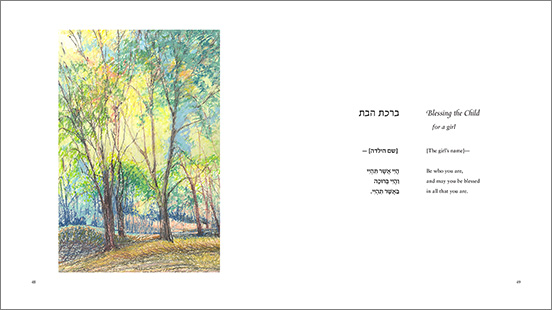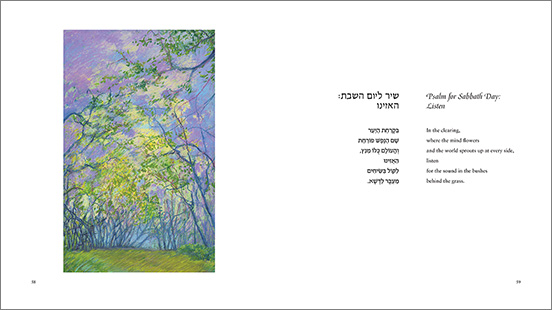 © Marcia Lee Falk.