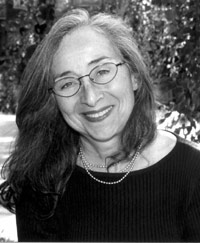 Marcia Falk is the author of several highly acclaimed books, including The Book of Blessings: New Jewish Prayers for Daily Life, the Sabbath, and the New Moon Festival; The Song of Songs: Love Lyrics from the Bible; The Spectacular Difference: Selected Poems of Zelda; With Teeth in the Earth: Selected Poems of Malka Heifetz Tussman; and three books of her own poetry, This Year in Jerusalem, It Is July in Virginia, and My Son Likes Weather. You can read excerpts from her books on this site. Marcia is also a painter and life member of the Art Students League of New York. You are invited to view some of her artwork in the Art Gallery.
NEW in the Art Gallery: Sky, Rock, Water: Pastels

Intensive Poetry Workshops with Marcia Falk
Ongoing poetry workshops, which take place in Marcia's Berkeley home, are designed to help you move forward in your writing through lively discussions and constructive critiques. Each participant receives personal guidance from the instructor and feedback from class members in a serious, honest, and supportive environment. Our primary focus is on writing by class members, but part of each session is given over to reading outside poets, with an eye to finding resources and models for our own creative work. Send e-mail to Marcia Falk for more information on current classes.
Private consultations, semi-private tutorials, and manuscript reviews are also available.
© Marcia Falk. Web site by interbridge. Photo of Marcia by Rise Cohen; click on the photo to download a high res version.