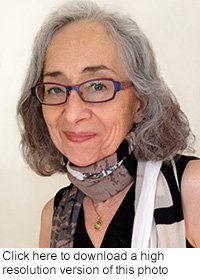 Marcia Falk is the author of several highly acclaimed books, including The Book of Blessings: New Jewish Prayers for Daily Life, the Sabbath, and the New Moon Festival; The Song of Songs: Love Lyrics from the Bible; The Spectacular Difference: Selected Poems of Zelda; With Teeth in the Earth: Selected Poems of Malka Heifetz Tussman; and three books of her own poetry, This Year in Jerusalem, It Is July in Virginia, and My Son Likes Weather. You can read excerpts from her books on this site. Marcia is also a painter and life member of the Art Students League of New York. You are invited to view some of her artwork in the Art Gallery.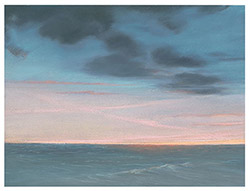 Tuesday, Oct. 20
Artist Reception and Poetry Reading
Peninsula Jewish Community Center
Foster City, CA
Enjoy refreshments and tour Marcia's solo gallery show Inner East: Illuminated Blessings and Poems.
Reception and refreshments, 5:30 PM; poetry reading in classroom AB, 7 PM
Everyone welcome. Reservations appreciated. Call 650-378-2703 and reference code 44069.
Saturday, Oct. 24
Jewish Poets: Marcia Falk & Melissa Stein
Kehilla Community Synagogue
Piedmont, CA
7-9 PM
Both poets will present new work followed by discussion. Music and refreshments will be available. There is a suggested donation of $10. No one will be turned away.
Saturday, Nov. 7
Marcia will read from and speak about The Days Between
The Union for Reform Judaism Biennial Conference
Marriott World Center, Orlando, FL
1-3 PM
Tuesday, Nov. 10
Marcia will speak on "Re-visioning and Re-creating Prayer through Poetry"
West End Synagogue
New York, NY
7:30-9:30 PM
November 24-27
Speaking at Kisufim: International Conference of Jewish Poets and Writers
Mishkenot Sha'ananim Culture Centre
Jerusalem, Israel
Details to come
Available now from Brandeis University Press!
The Days Between

Blessings, Poems, and Directions of the Heart for the Jewish High Holiday Season
An elegantly designed volume of new English and Hebrew prayers and reflections for the High Holidays
For those seeking to connect more deeply with their Judaism, and for all readers in search of a contemplative approach to the themes of the fall season, poet and scholar Marcia Falk recreates the holidays' key prayers and rituals from an inclusive perspective. Among the offerings in The Days Between are Hebrew and English blessings for festive meals, prayers for synagogue services, and poems and meditations for quiet reflection. Emphasizing introspection as well as relationship to others, Falk evokes her vision of the High Holidays as "ten days of striving to keep the heart open to change." Read more about The Days Between.
Available from independent booksellers | Barnes & Noble
"The Days Between is Marcia Falk's long-awaited sequel to her path-breaking Book of Blessings. Since that book appeared, Falk has lost nothing of her precious poetic gifts—she remains an outstanding lyrical interpreter of Jewish liturgy. These translations and interpretations for the High Holy Day season show deep empathy for the human condition, lofty aspirations for what that condition can accomplish, and intense regard for Jewish tradition—not just reiterated, but revised and reassembled for today."
—Rabbi Lawrence A. Hoffman, Professor of Liturgy, Worship, and Ritual, Hebrew Union College
© Marcia Lee Falk.
Web site by interbridge. Photo of Marcia by Stephen Damon; click on the photo to download a high res version.
The photo of Marcia on this page is licensed under a Creative Commons Attribution 4.0 International License.